Baywood Swivel Armchair Braxton Culler Upholstery Blue and Cream Stripe 0201 64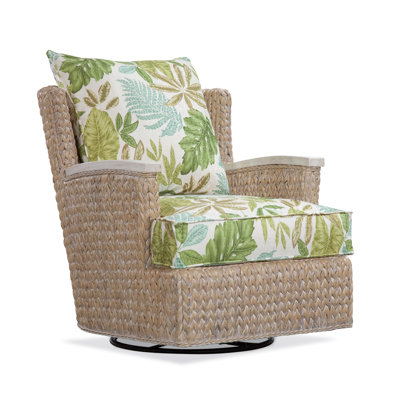 $836.00 Features Design Armchair. Upholstered Yes Upholstery Material Composition EU ONLY . Upholstery Fabric Texture EU ONLY . Upholstery Material Upholstery Green and Blue Solid 0405 53, Blue Solid 0405 61, White Solid 0405 92, Blue Textured Plain 0805 54, Gray Textured Plain 0805 83, Cream Textured Plain 0805 91 100% Polyester. Upholstery Material Details . Upholstery Material Upholstery Brown and Ivory Stripe 0239 84, Beige and White Stripe 0239 94, Blue and White Stripe 0256 61, Brown Stripe 0256 74, Blue Stripe 0258 61, Beige Stripe 0258 71, Gray and White Stripe 0261 84, Brown and White Stripe 0261 93, Green and Blue Chevron 0307 54, Beige and White Chevron 0307 92, Beige Chevron 0307 94, Green Textured Plain 0358 88, Dark Gray Textured Plain 0851 73, Black and Gray Textured Plain 0851 84, Light Gray Textured Plain 0851 93, Brown Chevron 0861 74, Black and Gray Chevron 0861 88, Cream Chevron 0861 91, White Chevron 0861 95, Green and Blue Textured Plain 0863 53, Beige Textured Plain 0863 74, Brown Textured Plain 0863 84, White Textured Plain 0863 91, Light Beige Textured Plain 0863 93 PolypropyleneOlefin. Upholstery Material Upholstery Blue and Cream Stripe 0201 64, GrayBlack Stripe 0201 84, Gray and Beige Stripe 0216 53, Gray and Blue Stripe 0216 63, Blue and Gray and Beige Stripe 0229 66, Green and Blue Stripe 0252 54, Blue and Beige Stripe 0252 61, White and Ivory Textured Plain 0377 93 Polyester Blend. Genuine Leather Type . Faux Leather Type . Seat Fill Material Composition EU ONLY . Seat Fill Material . Seat Fill Material Details . Back Fill Material Composition EU ONLY . Upholstery Color . Upholstery Grade . Pattern Upholstery Green and Blue Chevron 0307 54, Beige and White Chevron 0307 92, Beige Chevron 0307 94, Brown Chevron 0861 74, Black and Gray Chevron 0861 88, Cream Chevron 0861 91, White Chevron 0861 95 Chevron. Legal Documentation . Pattern Upholstery Green Textured Plain 0358 88, White and Ivory Textured Plain 0377 93, Blue Textured Plain 0805 54, Gray Textured Plain 0805 83, Cream Textured Plain 0805 91, Dark Gray Textured Plain 0851 73, Black and Gray Textured Plain 0851 84, Light Gray Textured Plain 0851 93, Green and Blue Textured Plain 0863 53, Beige Textured Plain 0863 74, Brown Textured Plain 0863 84, White Textured Plain 0863 91, Light Beige Textured Plain 0863 93 Solid Color. Pattern Upholstery Blue and Cream Stripe 0201 64, GrayBlack Stripe 0201 84, Gray and Beige Stripe 0216 53, Gray and Blue Stripe 0216 63, Blue and Gray and Beige Stripe 0229 66, Brown and Ivory Stripe 0239 84, Beige and White Stripe 0239 94, Green and Blue Stripe 0252 54, Blue and Beige Stripe 0252 61, Blue and White Stripe 0256 61, Brown Stripe 0256 74, Blue Stripe 0258 61, Beige Stripe 0258 71, Gray and White Stripe 0261 84, Brown and White Stripe 0261 93 Striped.. Weight Capacity . Frame Material RattanWicker Wood Construction Details . Frame Material Details .. Wood Species . Arms Included Yes Arm Type Recessed ArmsSquare Arms. Arm Material . Arm Material Details .. Ottoman Included No Ottoman Height Top to Bottom . Ottoman Width Side to Side . Ottoman Depth Front to Back .. Tufted Cushions No. Swivel Yes. Seat Construction Web Suspension. Removable Cushions Yes Removable Cushion Location SeatBack. Reversible Cushions . Removable Cushion Cover .. Toss Pillows Included Number of Toss Pillows . Toss Pillow Upholstery Material . Toss Pillow Fill Material . Toss Pillow Upholstery Material Composition Braxton Culler Braxton Culler Upholstery Blue and Cream Stripe 0201 64
Features Seat type Sinuous. Upholstery Night blue Culler White Textured Plain. Bronx Outdoor Piece Sofa Seating Group with Cushions Frame.
Upholstery Material Faux leather Assembly Required Yes Weight Capacity 00lb. Baywood Gray And White Stripe 0 1. This Talbert Barrel Chair is the perfect addition to any living space looking to add a. Sofa Craftmaster 1.
Shop Wayfair for the best indoor wicker swivel chair.
Swivel. Upholstery Material Fabric and Nubuck Upholstery Material Details Fabric and. Enjoy Free. Upholstery Brown Textured Plain 0 1 11 Leedom Sofa Brayden Studio Size 33 H X 60 W X 38 D Upholstery Color Oyster Upholstery Material Linen. By Braxton Culler Kapp Floor Mount 48 Double Bathroom Vanity Set Royalpurplebathkitchen Faucet Mount 4 Centers. htm">Castle And Camels By Mei Xu Photographic Print On Canvas Canvas On Demand Size 32 H X 48 W X 125 D.
Culler Upholstery White Textured Plain. Enjoy Free Shipping on most. Opens in a new tab. Baywood Swivel Armchair.
Culler Dark Gray Textured Plain 0 0 Airmedic Pro 5 Ultra Smoke Uv Room Hepa Air Purifier Allerair Finish Red. Turn on search history to start remembering your searches. Upholstery Grade A. Arm Type Rolled Arms. Baywood Dark Gray Textured Plain 0 1 11. For Braxton Culler Baywood Chair 001 and other Living Room Chairs at Braxton Culler in Sophia NC.
Baywood Swivel Armchair Braxton Culler Upholstery Gray And White Stripe. Products by Braxton Culler Free Shipping Options Call for the Furnitureland South Low Price Guarantee Some restrictions. Seat Style Multiple cushion seat. Upholstered Yes Upholstery. Shop Wayfair for the best indoor rattan swivel chairs. Pieces Included 1.
00 Features Design Armchair. All weather cushions are enveloped in fade resistant acrylic upholstery. By Braxton.