Morris Armchair Braxton Culler Upholstery Blue Solid 0405 61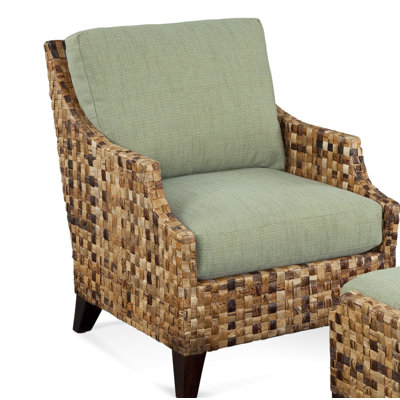 $749.99 Features Design Armchair. Upholstered Yes Upholstery Material Composition EU ONLY . Upholstery Fabric Texture EU ONLY . Upholstery Material Upholstery Green and Blue Solid 0405 53, Blue Solid 0405 61, White Solid 0405 92, Blue Textured Plain 0805 54, Gray Textured Plain 0805 83, Cream Textured Plain 0805 91 100% Polyester. Upholstery Material Details . Upholstery Material Upholstery Brown and Ivory Stripe 0239 84, Beige and White Stripe 0239 94, Blue and White Stripe 0256 61, Brown Stripe 0256 74, Blue Stripe 0258 61, Beige Stripe 0258 71, Gray and White Stripe 0261 84, Brown and White Stripe 0261 93, Green and Blue Chevron 0307 54, Beige and White Chevron 0307 92, Beige Chevron 0307 94, Green Textured Plain 0358 88, Dark Gray Textured Plain 0851 73, Black and Gray Textured Plain 0851 84, Light Gray Textured Plain 0851 93, Brown Chevron 0861 74, Black and Gray Chevron 0861 88, Cream Chevron 0861 91, White Chevron 0861 95, Green and Blue Textured Plain 0863 53, Beige Textured Plain 0863 74, Brown Textured Plain 0863 84, White Textured Plain 0863 91, Light Beige Textured Plain 0863 93 PolypropyleneOlefin. Upholstery Material Upholstery Green and Blue Stripe 0252 54, Blue and Beige Stripe 0252 61, White and Ivory Textured Plain 0377 93, Blue and Cream Stripe 0201 64, GrayBlack Stripe 0201 84, Gray and Beige Stripe 0216 53, Gray and Blue Stripe 0216 63, Blue and Gray and Beige Stripe 0229 66 Polyester Blend. Genuine Leather Type . Faux Leather Type . Seat Fill Material Composition EU ONLY . Seat Fill Material . Seat Fill Material Details . Back Fill Material Composition EU ONLY . Upholstery Color . Upholstery Grade . Pattern Upholstery Green Textured Plain 0358 88, White and Ivory Textured Plain 0377 93, Blue Textured Plain 0805 54, Gray Textured Plain 0805 83, Cream Textured Plain 0805 91, Dark Gray Textured Plain 0851 73, Black and Gray Textured Plain 0851 84, Light Gray Textured Plain 0851 93, Green and Blue Textured Plain 0863 53, Beige Textured Plain 0863 74, Brown Textured Plain 0863 84, White Textured Plain 0863 91, Light Beige Textured Plain 0863 93 Solid Color. Legal Documentation . Pattern Upholstery Brown and Ivory Stripe 0239 84, Beige and White Stripe 0239 94, Green and Blue Stripe 0252 54, Blue and Beige Stripe 0252 61, Blue and White Stripe 0256 61, Brown Stripe 0256 74, Blue Stripe 0258 61, Beige Stripe 0258 71, Gray and White Stripe 0261 84, Brown and White Stripe 0261 93, Blue and Cream Stripe 0201 64, GrayBlack Stripe 0201 84, Gray and Beige Stripe 0216 53, Gray and Blue Stripe 0216 63, Blue and Gray and Beige Stripe 0229 66 Striped. Pattern Upholstery Green and Blue Chevron 0307 54, Beige and White Chevron 0307 92, Beige Chevron 0307 94, Brown Chevron 0861 74, Black and Gray Chevron 0861 88, Cream Chevron 0861 91, White Chevron 0861 95 Chevron.. Weight Capacity . Frame Material woodwicker Wood Construction Details . Frame Material Details .. Wood Species . Arms Included Yes Arm Type Recessed ArmsSquare Arms. Arm Material RattanWicker. Arm Material Details .. Ottoman Included No Ottoman Height Top to Bottom . Ottoman Width Side to Side . Ottoman Depth Front to Back .. Leg Color Espresso. Tufted Cushions No. Swivel No. Seat Construction Web Suspension. Removable Cushions Yes Removable Cushion Location SeatBack. Reversible Cushions . Removable Cushion Cover .. Toss Pillows Included Number of Toss Pillows . Toss Pillow Upholstery Material . Toss Pillow Fill Material . Toss Pi Braxton Culler Braxton Culler Upholstery Blue Solid 0405 61
Braxton Culler Lafayette Chair 100 001. Home Living Room Chairs. By Craftmaster Miskelly Furniture Sofa Jackson Mississippi Homes. Upholstery Blue Textured Plain 0 0 Braxton Culler Ottoman 00 0 Upholstery Wild World Graphic Art Print Brayden Studio Size 16 H X 24 W Format Wrapped Canvasfloater Frame. Powered by OmniVue Site Map.
Enjoy Free Shipping on most stuff.
Braxton Culler Boone Arm Dining Chair 101 0. Furniture of Prescott Chenille Ottoman in Turqoise. About Braxton Culler.
Port Upholstered Dining Chair Set of. Braxton Culler features a large selection. All of your favorite brands under one roof in Hickory North Carolina Claremont Olive Branches Hand Tufted Wool Gray Area Rug Bay Isle Home Rug Size Rectangle 76 X 96.
Browse Braxton Culler Inc in St Joseph MI at Schroeder Furniture. Braxton Culler Lafayette Three Cushion Sofa 100 011. Braxton Culler Camarone Swivel Chair 1010 00.
Living Room Chairs. Braxton Culler offers beautiful custom furniture in styles for all rooms in. REFINE YOUR SEARCH. Fabulous pop of blue with a hint of coastal influence is all about preppy! Braxton Culler. Coastal influence is all about preppy! Shop Braxton Culler at Wayfair for a vast selection and the best prices online. Shop Wayfair for the best leather chair.
01 Braxton Culler Design and Development MicroD Inc.
Chairs Sofas Sectionals Sleepers Loveseats.
Compare Braxton Culler Merida Chair 100 001. Shop Braxton Culler in our amazing showrooms and find Morris Armchair Braxton Culler Upholstery Blue the perfect furniture for your home. Braxton Culler Indoor Wicker Furniture Offers an Extensive Line of Over 1000 Fabric. By Braxton Culler.